Zoom Room Hybrid Upgrades
Do you have a meeting room or space with an old telephone system and a projector? Is it begging to be turned into a modern, sleek, profitable space where you can host your own webinars, vlogs, and live streams? Our experts will spec, quote, install, and train you on your new Zoom Room space.
Transform Your Space into a Seamless Collaboration Space for In-Person and Online Participants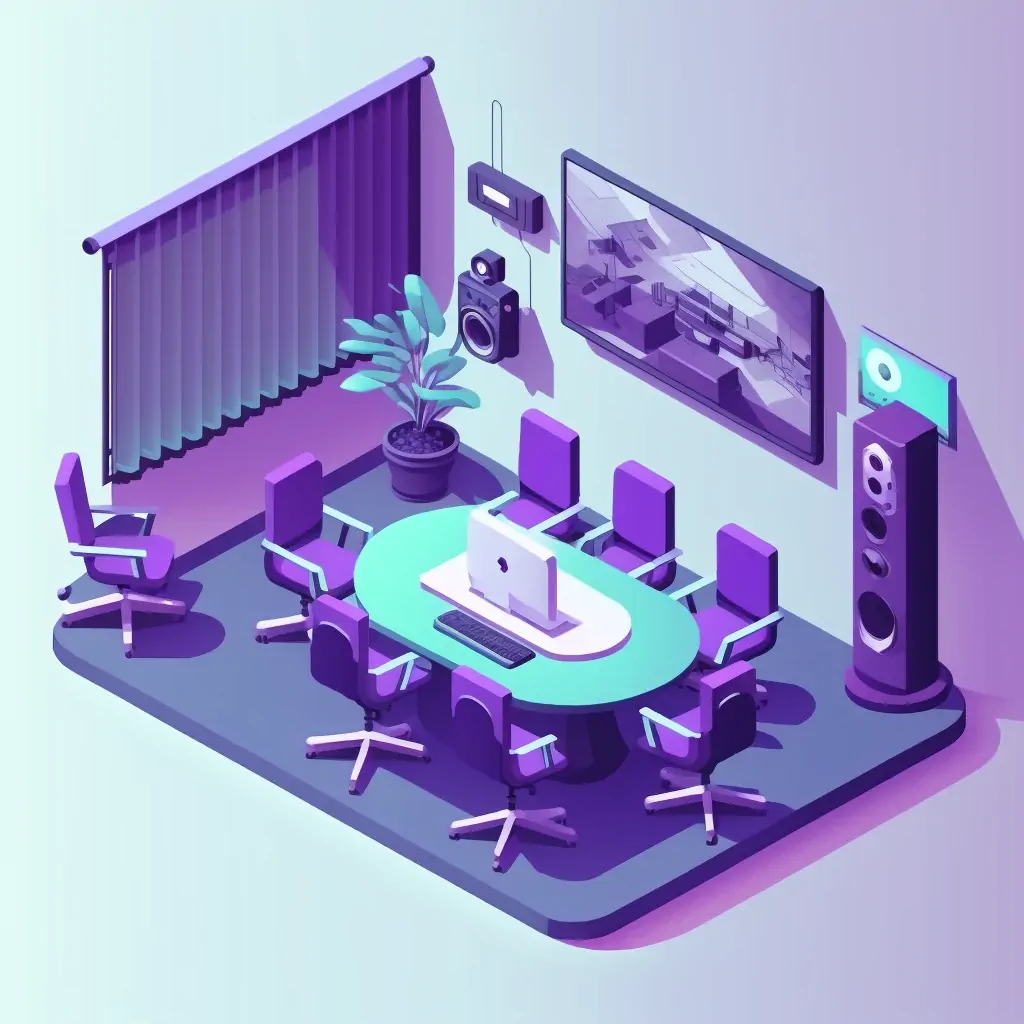 Everyone is tired of meetings done by speakerphone. Where the online participants are an afterthought. Meetings that take helf their alloted time to get the Zoom laptop hooked up to the projector, just so the online participants can barely hear the in-person participants over a tinny microphone on the other side of the room.
Most remote collaboration solutions promise the world. But they tend to over-promise and under-deliver. Leaving you with a mountain of cables that seem to go nowhere and technology that always needs an IT tech in the room to work.
Zoom Room is a seamless solution that brings the convenience of Zoom into the physical world. With one tap, you can schedule meetings, host, invite, and collaborate. All without plugging in cables, bringing a laptop, or having anyone dial into a dedicated number.
Tractus will build your modern Zoom Room so your space is ready for the world of tomorrow.
We make sure that all the parts you need for your space work together. We use what you already have whenever possible, and recommend cost-effective tech for when upgrades are needed.
Here's How we Work with You to Create Your Ultimate Hybrid Workspace
Purpose & Goal-Setting We work with you to set the goals of your venue design. Will you use the space for board meetings, webinars, online events, podcasts, or a combination of the above? This vision document drives every decision and makes the purpose crystal clear to your desired attendees.

Existing Equipment Inventory Often our clients have existing equipment that can be reused. We work with you to determine your current technology and maximize the amount that gets reused.

Choosing New Technology This is where we find the best equipment for your space to support your goals. Microphones, speakers, televisions, digital whiteboards, and cameras are part of this step. Our goal is to find easy-to-use technology that supports collaboration.

Acoustic Treatment The bedrock of hybrid work is great audio. If the remote participants can't hear the in-room participants, there's no point in going hybrid. We perform an acoustic analysis of your space in order to diagnose and eliminate noise and echoes that could detract from collaboration.

Installation Plan We work with you and your IT team to determine when and how the technology will be installed.

Installation & Testing With the installation plan approved, Tractus installs and calibrates the technology, performs acoustic treatment on the space, and directs contractors as required. This may involve running cables, setting up displays and microphones, and configuring the collaboration tools. Tractus will also test the technology to ensure it's ready for use.

Training With the installation complete, we train the users of the space. Our training sessions include documentation and support resources to help users get the most out of the hybrid collaboration space. You will receive support for the first few meetings and webinars hosted in your new space as well.