Hybrid Venue Upgrades
Do you have a meeting room or space with an old telephone system and a projector? Is it begging to be turned into a modern, sleek, profitable space where you can host your own webinars, vlogs, and live streams? Our experts will spec, quote, install, and train you on your new hybrid space.
Transform Your Workspace into a Seamless Collaboration Space for In-Person and Remote Participants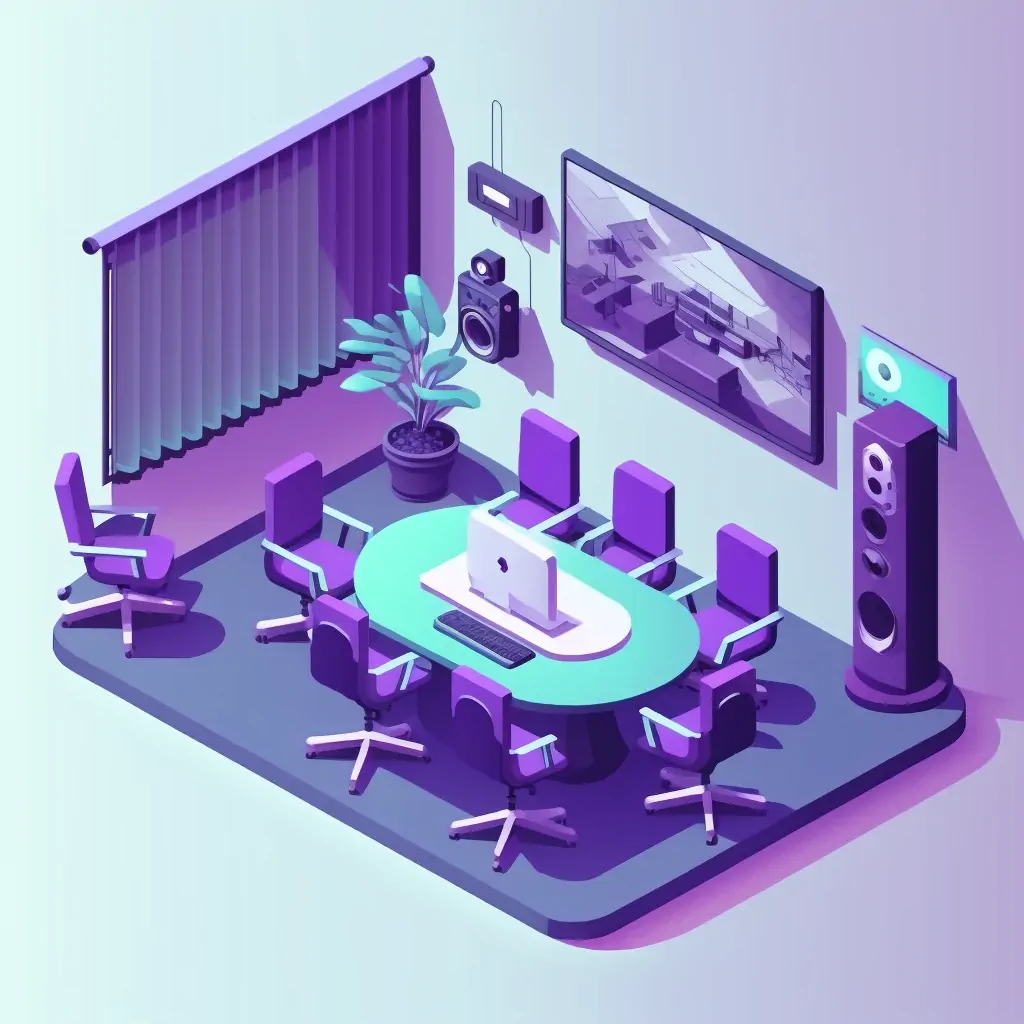 Webinars are a proven method for generating new leads, nurturing existing customer relationships, and driving excitement about your brand. But they require more effort than ever to do well.
Mediocre webinars inform. But they aren't good at converting viewers into new customers. As a result, most organizations know they should do webinars. But the Herculean effort involved puts them off.
You need a partner who can bring the broadcast flair to your webinar series, and take the hard part out of your webinars.
Tractus makes sure your webinars convert to paying customers.
Our amazing clients use their webinars to generate new leads and nurture their existing clients. With our experience executing managed webinars, we know what goes into creating an experience that keeps your customers captivated.
Great webinars are timeless content that continues to convert months afterward.
To execute a memorable, profitable series of webinars, you need a solid plan of action. Our bespoke webinar production and execution services make sure your webinars inform, entertain, and convert.
We also make sure that your webinar attendees end up in your CRM with actionable, relevant information for your sales team.
Here's How we Work with You to Create Your Ultimate Hybrid Workspace
Purpose & Goal-Setting We work with you to set the goals of your venue design. Will you use the space for board meetings, webinars, online events, podcasts, or a combination of the above? This vision document drives every decision and makes the purpose crystal clear to your desired attendees.

Existing Equipment Inventory Often our clients have existing equipment that can be reused. We work with you to determine your current technology and maximize the amount that gets reused.

Choosing New Technology This is where we find the best equipment for your space to support your goals. Microphones, speakers, televisions, digital whiteboards, and cameras are part of this step. Our goal is to find easy-to-use technology that supports collaboration.

Acoustic Treatment The bedrock of hybrid work is great audio. If the remote participants can't hear the in-room participants, there's no point in going hybrid. We perform an acoustic analysis of your space in order to diagnose and eliminate noise and echoes that could detract from collaboration.

Installation Plan We work with you and your IT team to determine when and how the technology will be installed.

Installation & Testing With the installation plan approved, Tractus installs and calibrates the technology, performs acoustic treatment on the space, and directs contractors as required. This may involve running cables, setting up displays and microphones, and configuring the collaboration tools. Tractus will also test the technology to ensure it's ready for use.

Training With the installation complete, we train the users of the space. Our training sessions include documentation and support resources to help users get the most out of the hybrid collaboration space. You will receive support for the first few meetings and webinars hosted in your new space as well.
Are you ready to modernize your boardroom or venue for the new world of hybrid work? Send us a request for proposal.
Send a Request for Proposal