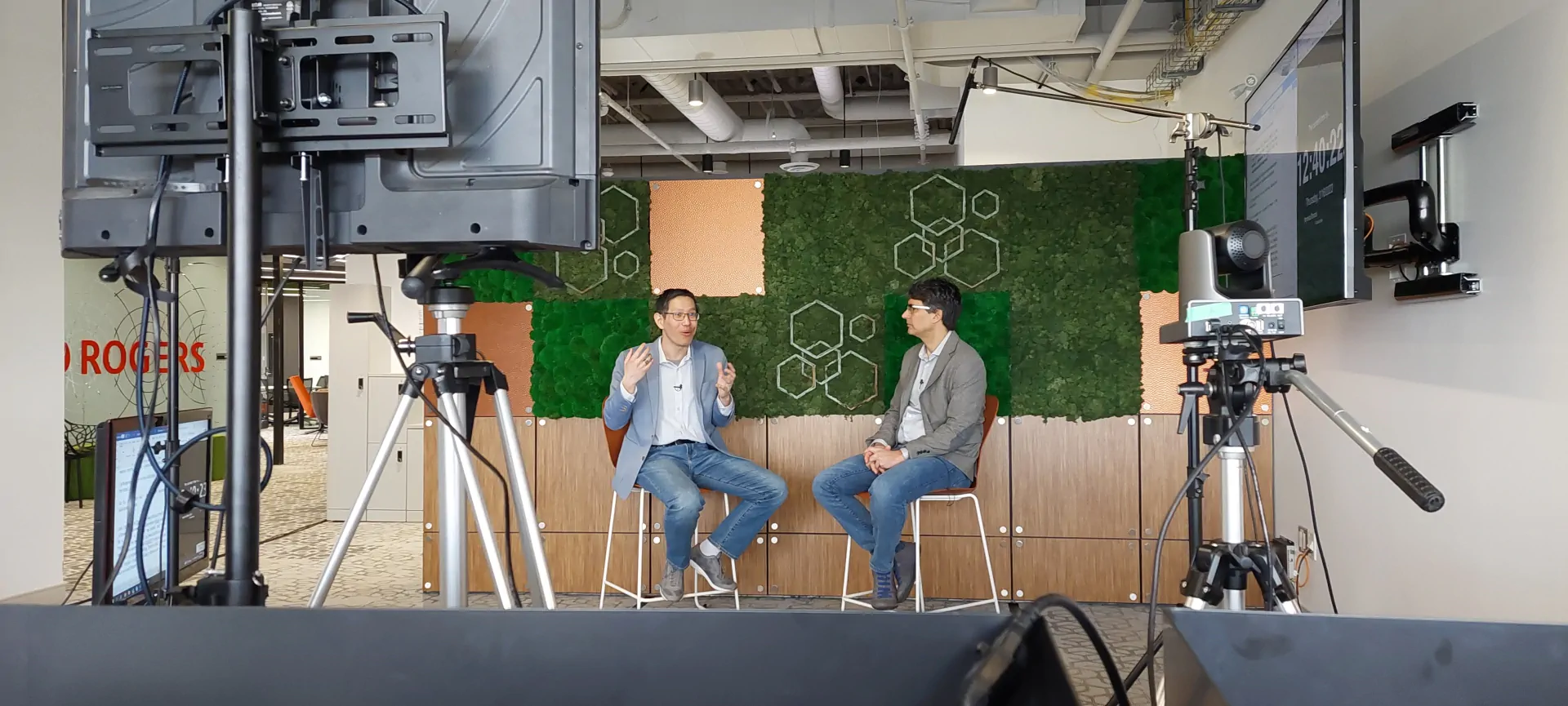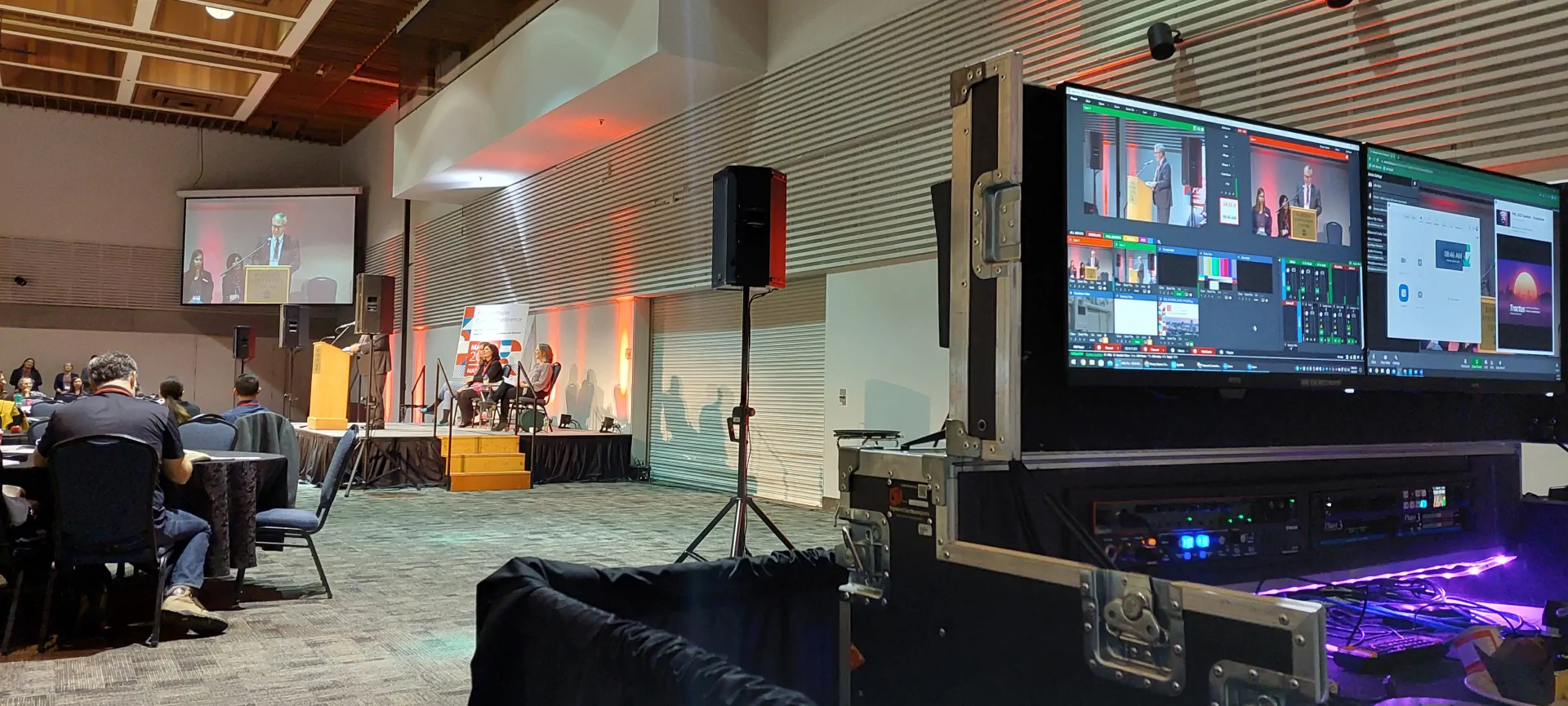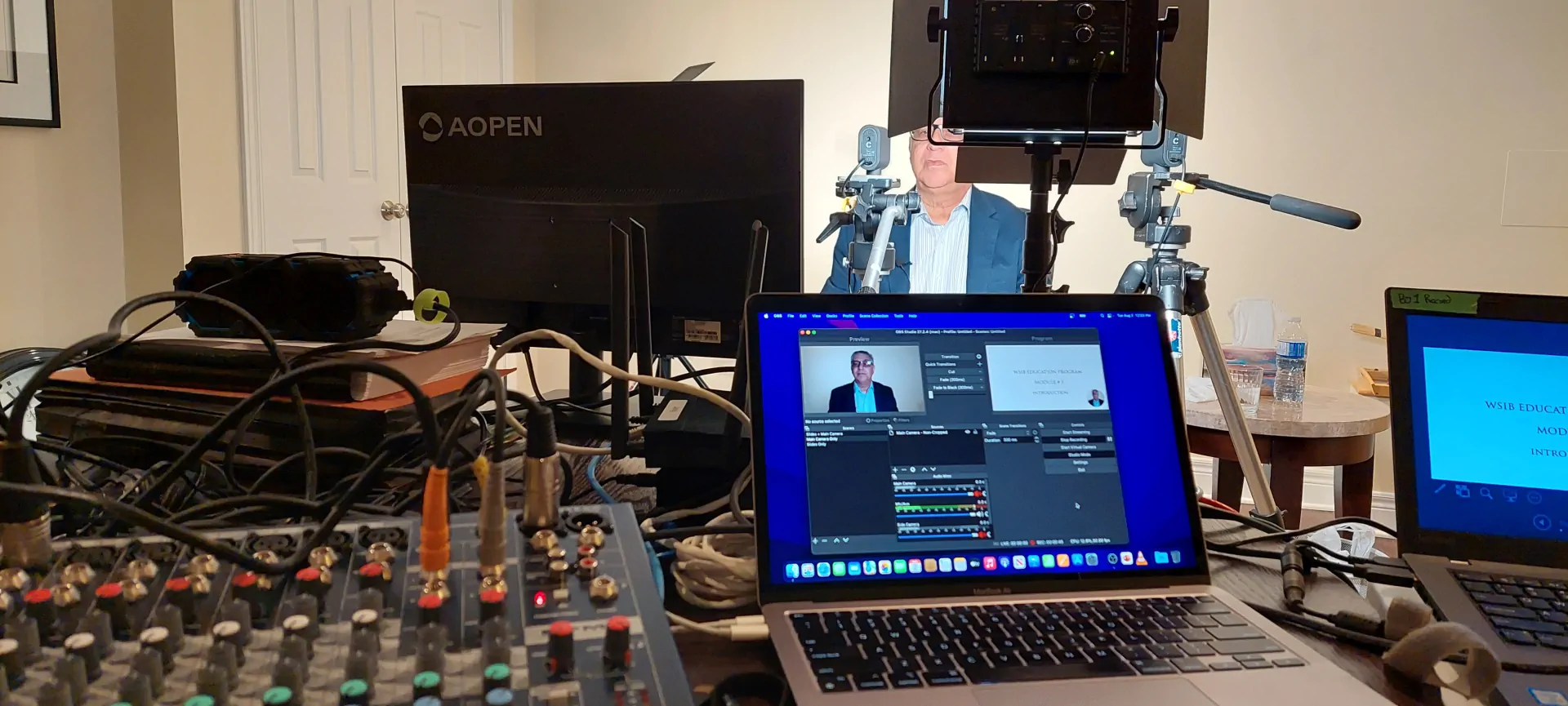 Why Choose Tractus Events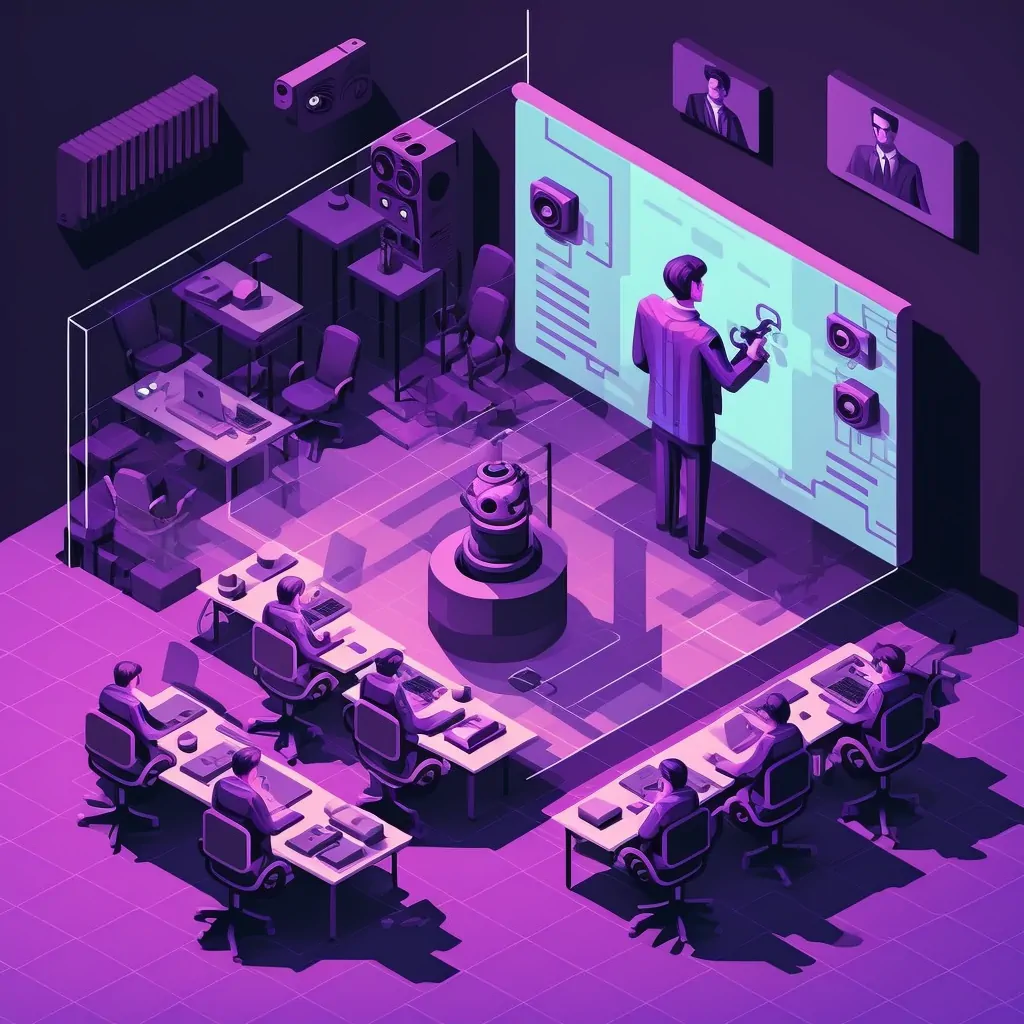 We wrote the definitive book on virtual events called Memorable, Profitable, Virtual. It's been hailed by industry experts as the playbook for great virtual events.
If you want to position your brand as the trusted authority in your industry, you know you must run events. Whether hybrid or online, events are the proven way to network, share knowledge, and drive sales.
You want your online and hybrid events to be memorable for all the right reasons. What you don't want is the headache involved with running events.
Nothing will damage your brand's credibility faster than a dud event filled with glitchy video, ear-piercing audio, and unhappy sponsors.
Not to mention the sheer effort that goes into producing an event. Managing registration. Responding to technical support. Speaker rehearsals. Sending out welcome emails. Setting up the online platform. Providing timely follow-ups such as recordings, notes, and surveys.
Tractus makes online and hybrid events easy. Just ask our clients.
We help you plan your conference, tradeshow, or summit, then execute all the details for you so you can focus on content and engagement.
Case Studies & Testimonials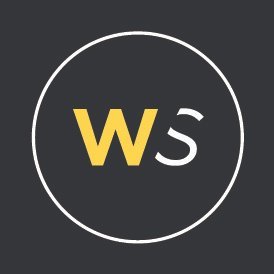 I recently worked with Tractus to produce an executive webinar, and I had an amazing experience. Elias and his team were professional, flexible, and agile, and they provided all the necessary equipment to ensure that the event looked and sounded professional. The quality of the event exceeded my expectations and it was much more than just a simple presentation. I recommend Tractus for any virtual event production needs - they elevated our experience. Thank you!
Derek Leung
Digital Sales Manager, WatSPEED, University of Waterloo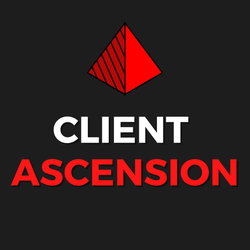 I got in contact with Tractus to help me run an online networking event. Elias and his team helped structure and plan the event for us. He also provided a phenomenal document breaking down every minute of the event. When the event began, it was so seamless. I didn't have to spend hours planning, plotting, and scrambling to organize everything. I was able to continue teaching my students and doing my job as opposed to trying to run around and organize an event online. Even just the consultation alone, explaining how the event should work, how to manage it, and how to coordinate the breakout rooms was worth its weight in gold.
Andrew Connellan
Student Success Coach, Client Ascension

Working with Tractus was fantastic. They have a friendly and patient team. Their rehearsals with our staff and speakers was so helpful. Most people are nervous about going live, and it was a relief to have such a supportive process. They had fast turnaround time with questions and support. We always knew we were well taken care of. We love working with Tractus.
Deborah Knopp
Senior Manager, People and Operations, Passive House Canada

Working with Tractus Events was a fantastic experience. Our company has utilized Tractus Events for Virtual & Physical Trade Shows – both with great success. Our National Trade Show can expect up to 1000 people. Elias and his team made creating and running our Trade Show Registration & Website look easy. Everything asked of Elias was done timely and with great quality. The support and attention that we received working with Tractus was something that I appreciated, especially when it was crunch time for the actual event. I would recommend Tractus for any scale event that needs technical assistance.
Justin Bannister
Trade Show Manager, PharmaChoice Canada
Before I talked to Elias, our trade show booth in the past hadn't brought in many new sales. We were debating whether it was going to be worth attending trade shows in the future. I wanted Elias' take on how to run our booth, and how to get people to sign up for demos. Thanks to the strategies you provided on our consultation call, we closed $16,000 worth of new business, with another $40,000 in the pipeline. I felt like I was running a million dollar company when you helped me think through our trade show booth strategy. I appreciated your attention to detail. Everybody was coming up to us saying this was the best our booth has ever looked.
Kyle Renz
Head of Sales and Operations, STIMS Fleet Management Software

Once we decided to pivot [our] event online, we began researching online events companies and came across Tractus — a virtual events company based in nearby London, Ontario. From the first time we met with Elias over Zoom, we felt that he and his team would do a great job with this event. We worked in collaboration with Tractus to plan the event while they took care of its execution. We could not have pulled it off without their support and expertise.
Todd Copeland
General Director, Community Futures Middlesex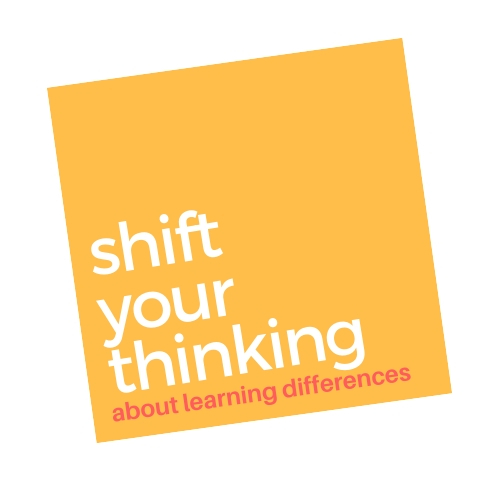 Tractus hosted our online Summit with ease. We got to focus on our audience without worrying about the technology. All we had to do was show up.
Susan Schenk
Founder, Shift Your Thinking
Our Featured Virtual Event Production Tips
Working on a virtual or hybrid event? Check out our top tips here.
Our Book: Memorable, Profitable, Virtual
How to run virtual conferences, conventions, and trade shows that create meaning, value, and lasting connections.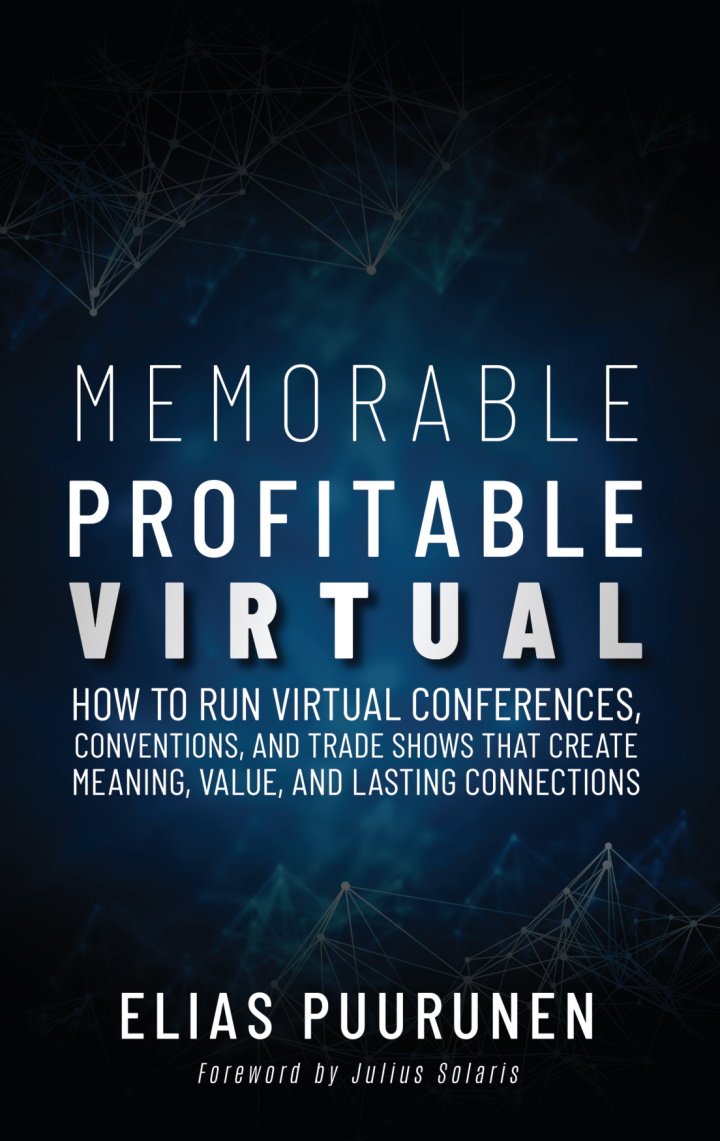 In a post-pandemic world, virtual events have emerged as a mainstay for organizations of all sizes, from multi-billion-dollar corporations to the local church or synagogue. Virtual meetings, conferences, trade shows, and workshops have proven to be a viable, less expensive alternative to the in-person "real thing."
And that explains the reputation virtual events have garnered: If it looks cheap, it is. The bar to hold a massive gathering has never been lower, and it shows!
It's time to change virtual events forever.
In Memorable, Profitable, Virtual, digital event production entrepreneur Elias Puurunen bucks the trend of low-value virtual events where every expense is spared.
Whether you've only ever attended virtual events or have already hosted one (or more), Memorable, Profitable, Virtual will show you a new and better way to organize, run, and monetize a high-production value virtual experience.
This step-by-step guide shows businesses, brands, governments, and not-for-profits how to:
Decide whether to go virtual-only or hybrid
Promote your event so attendees demand another one next year
Avoid the 7 easy-to-make mistakes that ruin the attendee experience
Set a realistic virtual event budget (and follow it)
Find, prep, and compensate world-class speakers
Calculate return on investment for a virtual event
Book vendors and sponsors to cover all event costs
Stay in touch with attendees so they show up day-of
Deliver high-production value without going into debt
Find Out More...
Are you planning an online or hybrid event? Perhaps you're looking to upgrade your conference room or make a hybrid workspace.
Click Here to Contact Us