During our internal NDI testing, sometimes we need to see a bunch of sources on our network at once. In the past, we've done this by launching a bunch of instances of NDI Studio Monitor from the awesome package of NDI Tools. But this can become clunky after a while.
Professional tools like OBS, vMix, and most video switchers include a multiviewer. Sometimes we're just testing our setups. Sometimes we don't need the full-blown power of our broadcast tools.
A while ago, we developed a simple multiviewer for NDI sources. Now, it's available for you to download and use.
The Tractus MultiViewer for NDI®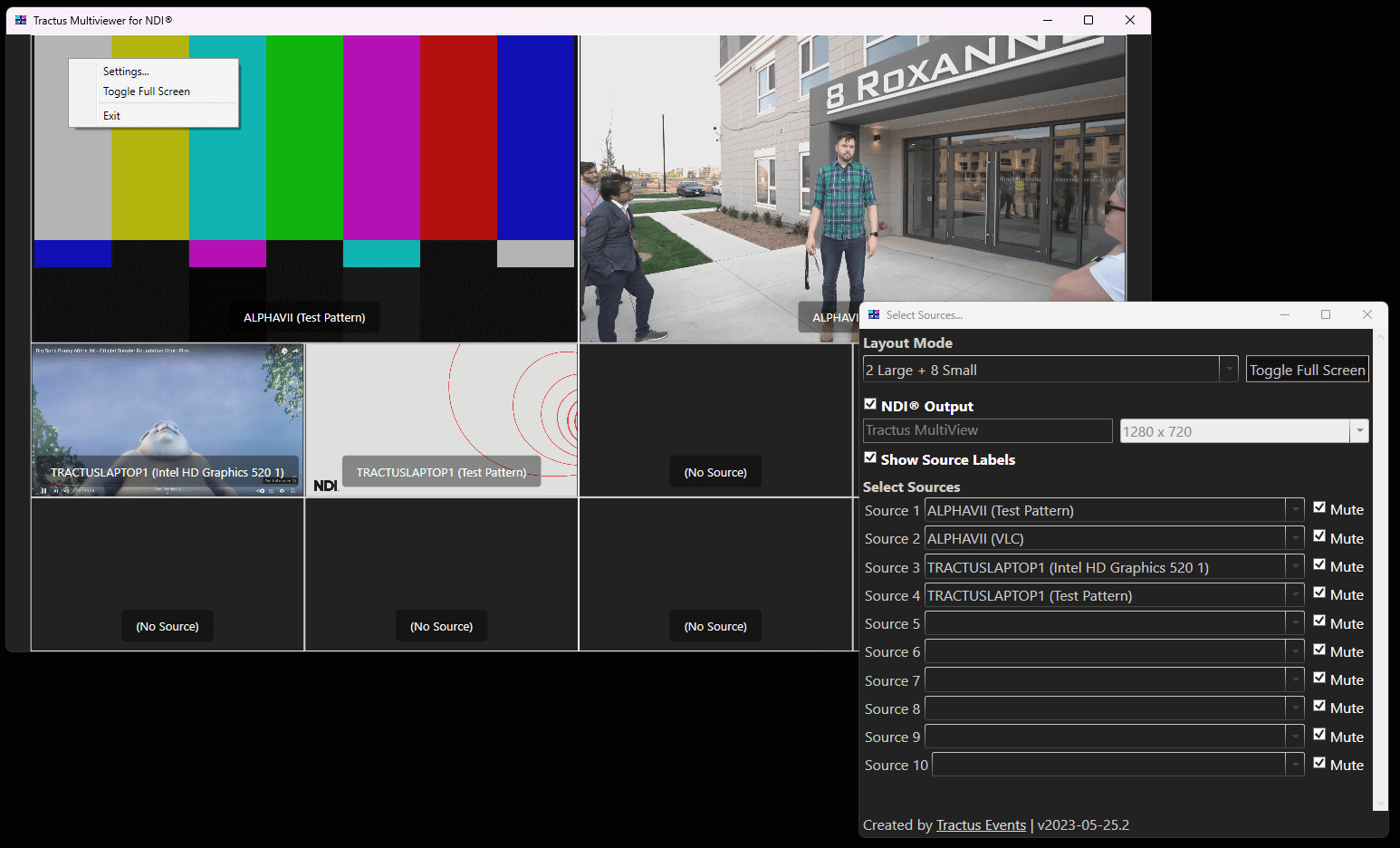 Designed for Windows PCs, this application will allow you to view up to 16 NDI sources at once in a grid. You can choose from the following layouts:
2 + 8, the classic preview/program multiviewer layout
1x1 (solo)
2x2 (4 sources)
3x3 (9 sources)
4x4 (16 sources)
In addition, you can send your multiviewer output as an NDI source.
NDI® is a registered trademark of Vizrt Group.