Earlier this year, I became a father. And when that happened, I didn't expect to take my baby to their first concert for a while.
Then the Decentraland Metaverse Music Festival, or MVMF, happened.
It was a glimpse into a future of hybrid events. A digital-first event, which could become a hybrid with the right setup.
What is MVMF?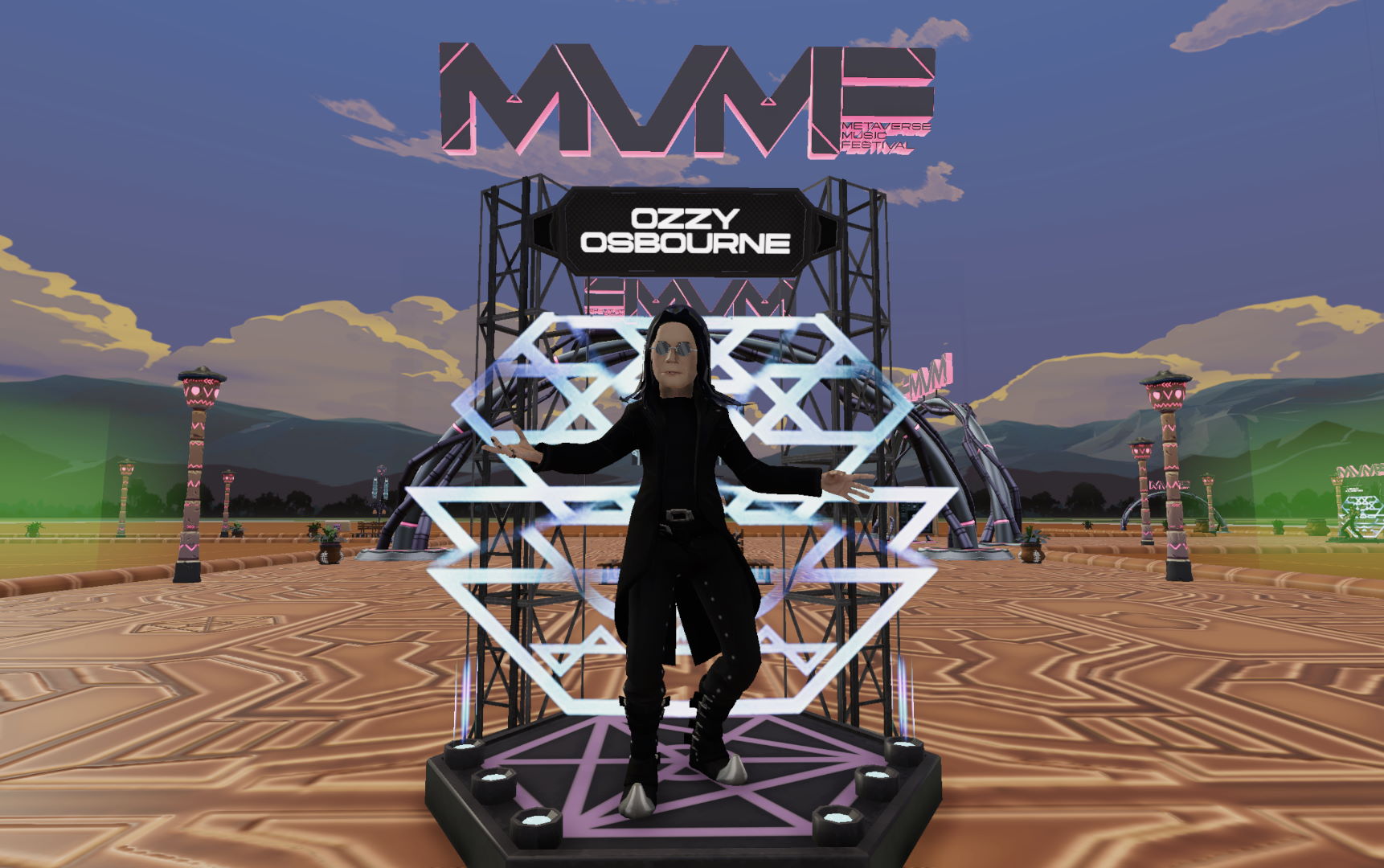 MVMF was a multi-day metaverse music festival, featuring some of the biggest names in music.
Björk. Akira the Don. Ozzy Osbourne.
That's right. Ozzy Osbourne was there with OzzFest! You could get VIP viewing access to the event, along with NFT merchandise - like avatar shirts.
I attended the general admission version of OzzFest. While it didn't quite work perfect on my computer, I did get enough of a taste of the experience. Set in a gothic castle, complete with bats flying around, I got to witness a digital feed of Ozzy himself.
It was pretty cool.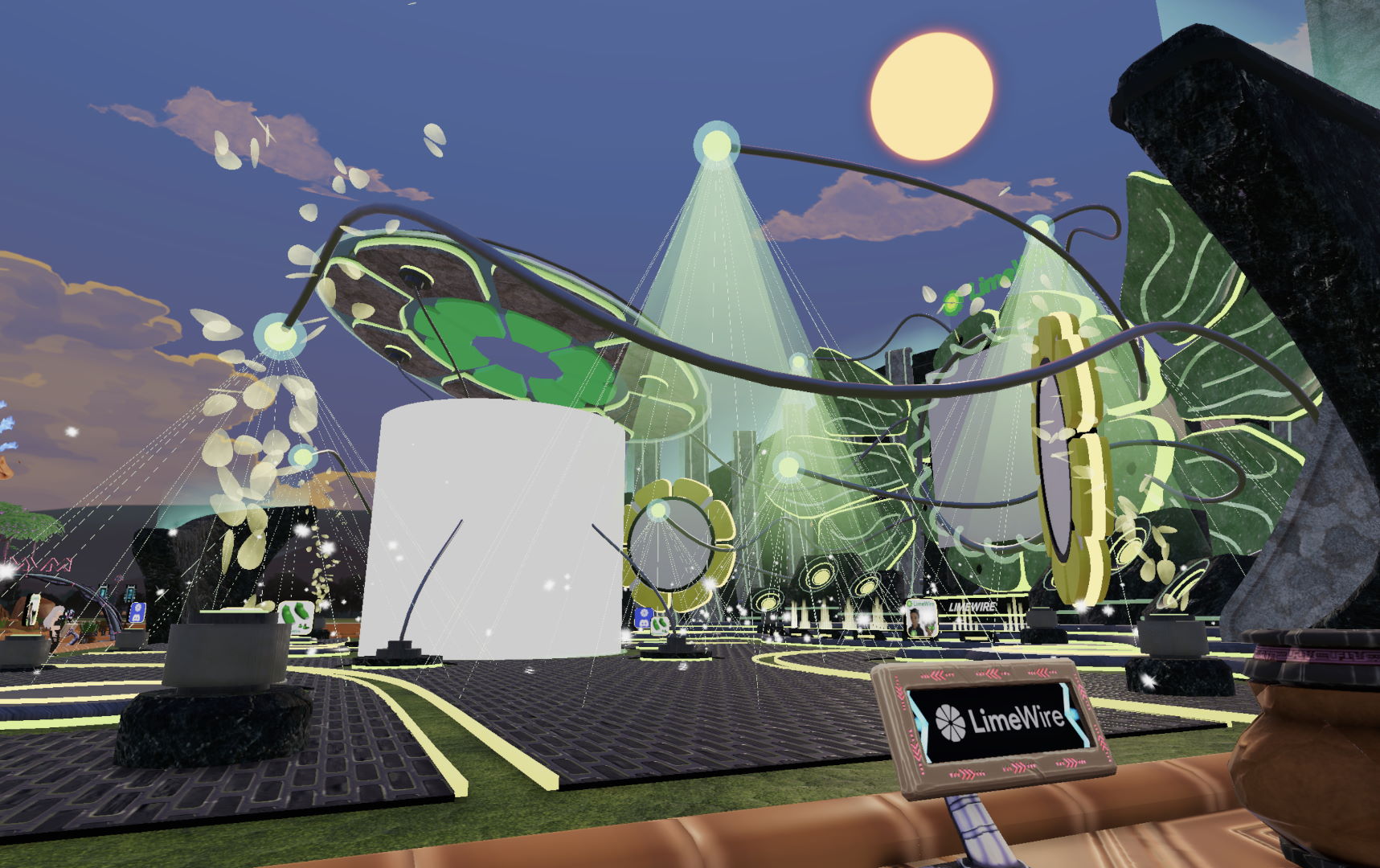 Plenty of brands were present with all manner of NFTs, merchandise, music sales… again, it was a cool translation of the real-world into the metaverse.
What I found interesting with the festival vendors was how they were just beginning to explore what's possible with the metaverse. In the metaverse, we're not constrained by physical barriers. When I attended Furnal Equinox 2020 during the height of the pandemic, they took advantage of the unlimited space and creativity afforded by a virtual environment.
We're just starting to see artists take advantage of this new medium. Until digital events drop the idea of "replicating the in-person experience," they will continue to languish.
There was one experience that bucked this trend, however.
Let's talk about Akira the Don's performance.
It started out great. We all got to see Akira on a large screen in a field. His live mixes were fantastic.
How it Became a Hybrid for Us
At one point during Akira the Don's performance, I had an epiphany.
"Why don't I put this up on the living room television so we can all watch and enjoy the concert?"
I hooked up my laptop to our TV. My wife, baby, and I danced to Akira the Don for an hour. Talk about a hybrid encounter! We joined the concert in a virtual environment, but we still had an intimate in-person experience.
It was a glimpse into the future of digital-first events. We had front-row seats to the concert, and could hang out with all the other participants at the festival, but we could also gather together as a family in the comfort of our own home.
The concert had everything you might expect.
Lights
Fog machines
Huge screens
Flying dragons
Live growing grass
…flying dragons? Grass? What?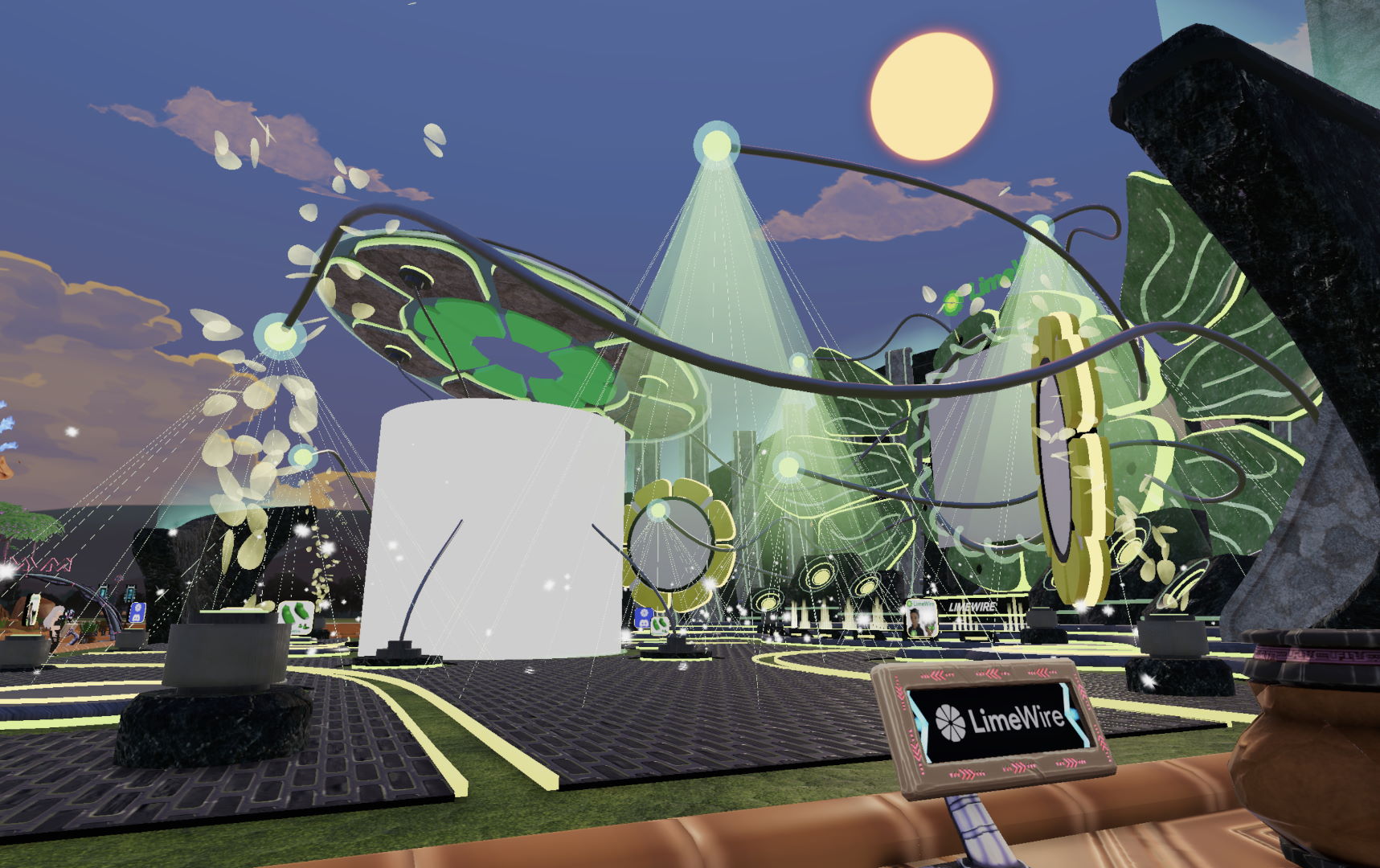 As the songs continued, I noticed something awesome. During a song featuring Alan Watts, "The Sound of the Rain Needs No Translation," the background changed to a gentle rainstorm. The ground shifted to bare soil with grass sprouting.
The environment began to react linked to the music's lyrics.
At one point, there were dragons flying around the virtual field.
Akira wasn't constrained by the limits of the physical world.
No need to worry about rigging, insurance, flights, power, or anything else.
If you can imagine it, it can be created in the metaverse.
And that's the power of digital-first metaverse events. It's an opportunity for people to gather online, to all have a front-row seat to a shared experience. But it's also an opportunity for people to gather together in-person, to share their thoughts on the experience they're participating in.
The future is this kind of hybrid model. The way we've done events pre-2020 is obsolete.
We're just starting to see the world shift.