Have you ever sat through a virtual presentation where the speaker seemed to be looking down? It's a surefire "tell" to your audience that you've never spoken to a remote audience before.
Often at Tractus we work with virtual event clients whose speakers don't have a film studio at home. Yet we transform their video skills and maximize their credibility. How? Through our applied experience in broadcast and live events. We've shot video in all kinds of conditions. We coach our client's speakers on how to look, sound, and be the authority their audience needs them to be.
Psychology research is clear on camera angles. If you want to be seen as trustworthy, film yourself eye-level with the camera. Looking up or down makes you less trustworthy, and harms your credibility as a speaker.
An eye-level camera angle also helps your lighting - another critical credibility factor.
If you have to tilt your camera up or down, that's your hint to adjust the height.
In this article, we will cover three camera angles - too high, too low, and the Goldilocks angle you want to use.
Angle #1: Camera Too High, Angled Down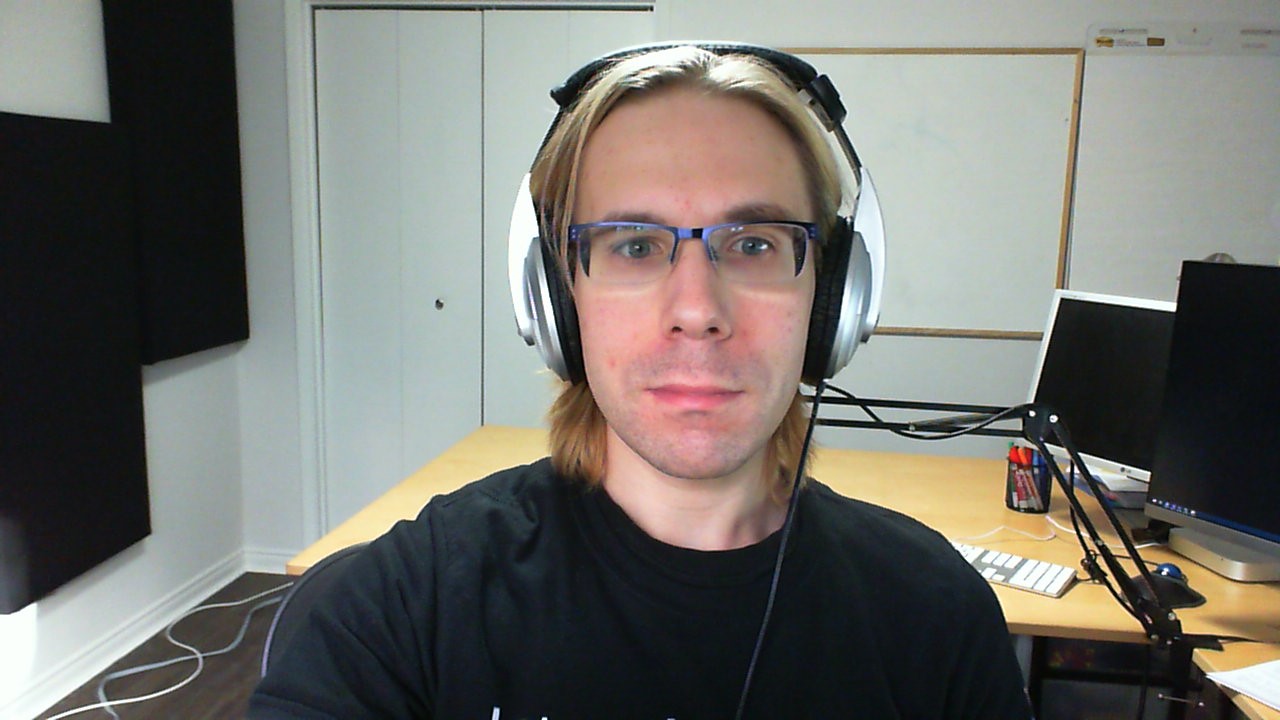 If the camera is too high (above eye level), you will have to tilt it down. This will cause you to awkwardly look up at the audience. Doesn't this shot feel more like the subject is getting ready for a selfie session?
Angle #2: Camera Level, but Too High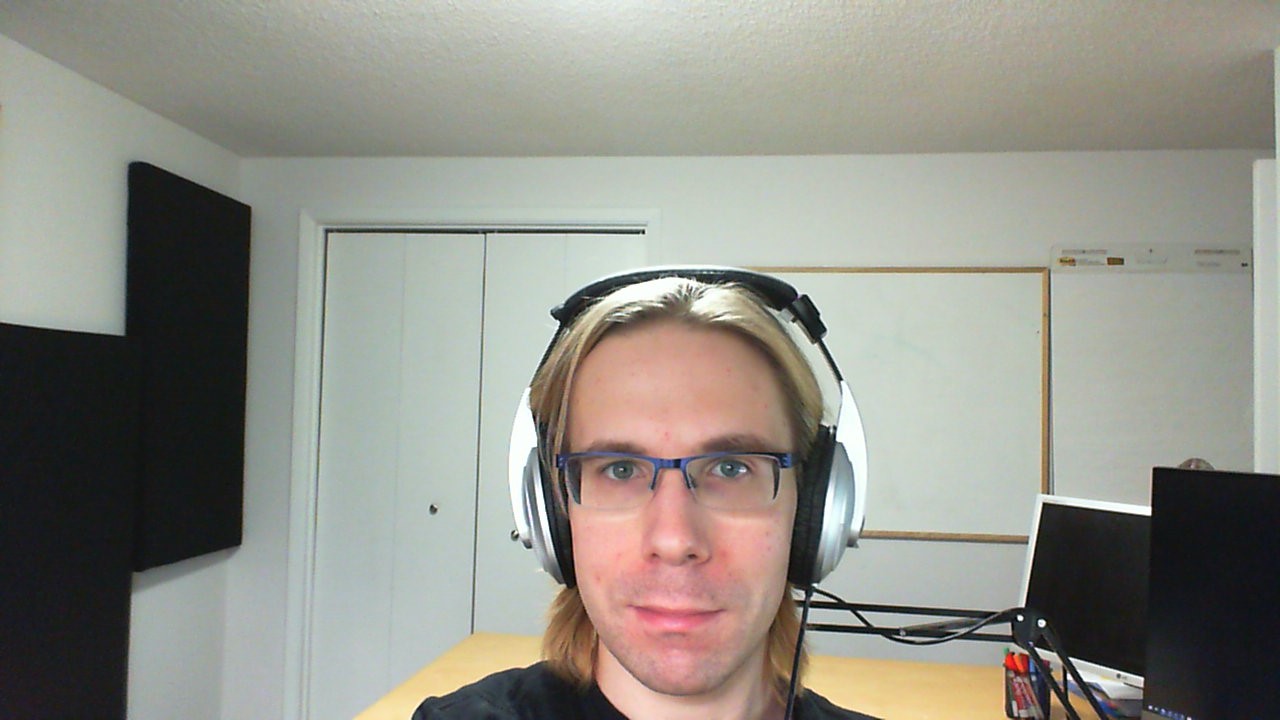 In this example, the camera is at the same height, but level. Notice how the subject's head is too low. The eye contact is improved, but the subject doesn't feel like they're the "focus" of the video. If your camera shot looks like this, your camera is too high.
Angle #3: Camera Too Low, Angled Up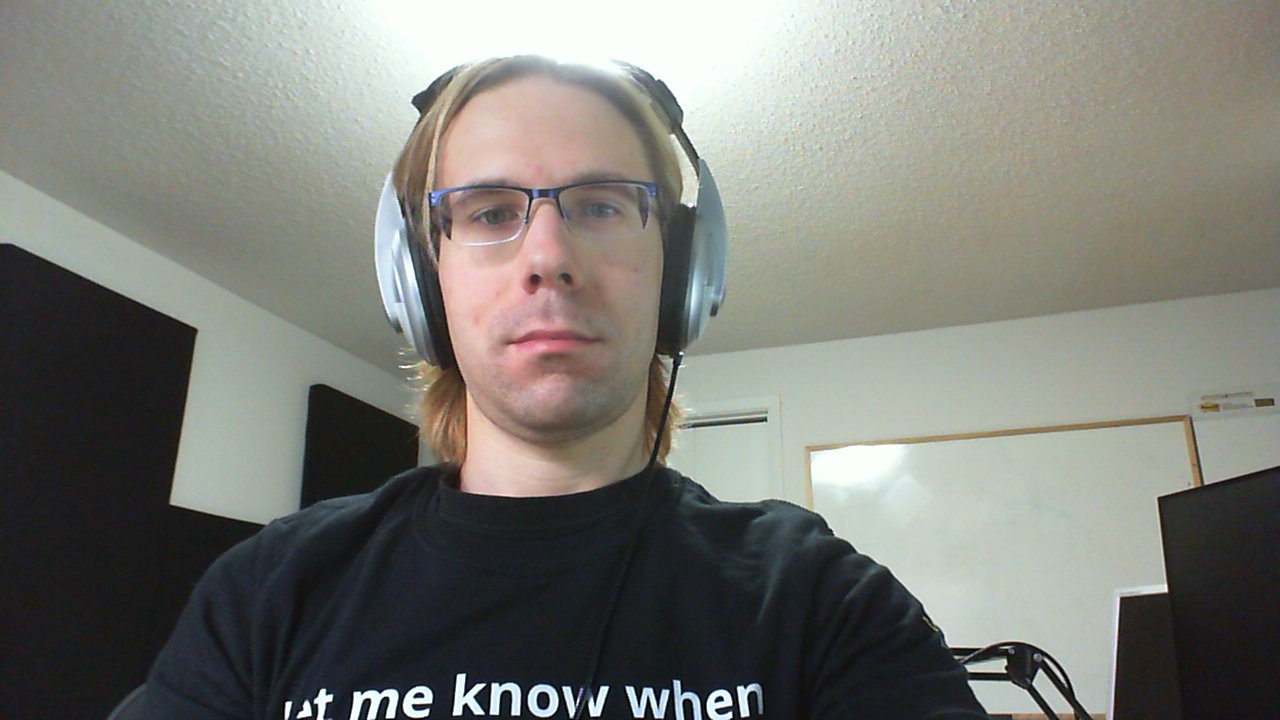 If your camera is too low and aimed up, you'll look down with an unflattering double-chin. When you're looking down, less light will hit your face, which causes harsh shadows. Notice that this room has an overhead light. When the camera is tilted up at the ceiling, it picks up this light. The subject's head is being washed out by this harsh light.
The Goldilocks Angle: Eye Level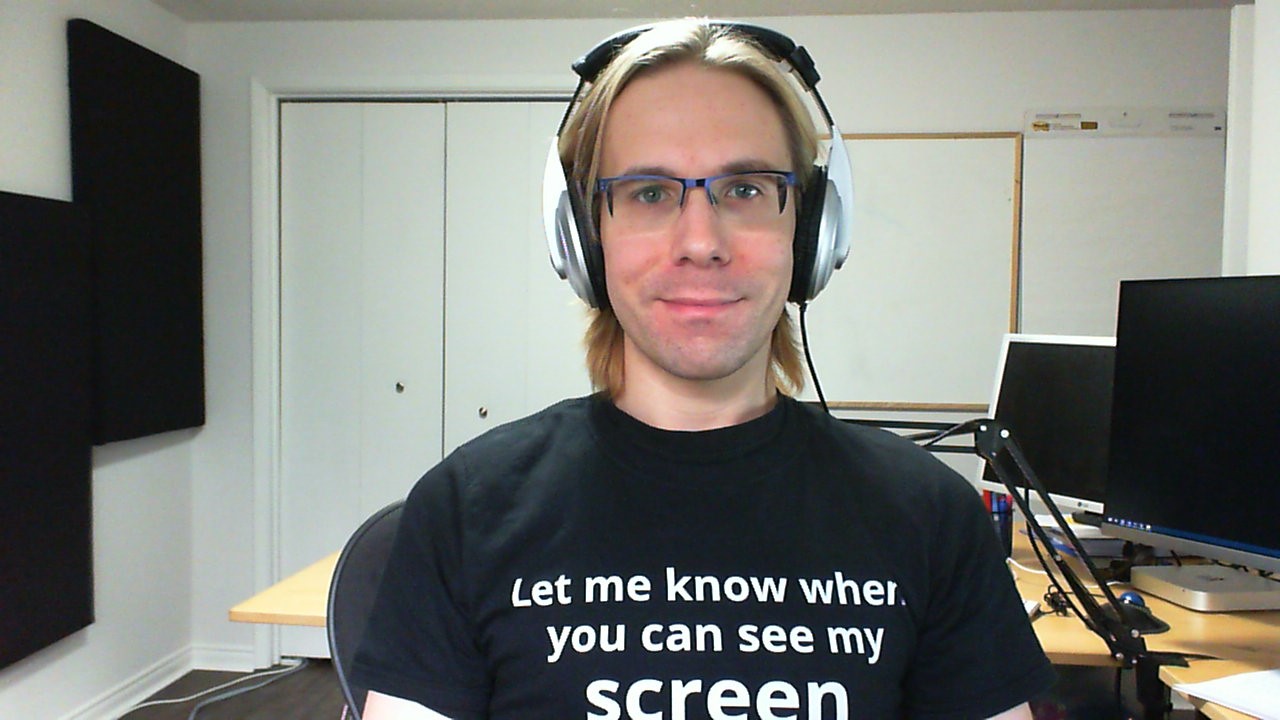 With the webcam level with the subject's eyes, we get a natural, flattering shot. No double-chins, minimal facial shadows. Doesn't this shot convey warmth and authority?
"I can't adjust the height of my camera. It's built into my laptop."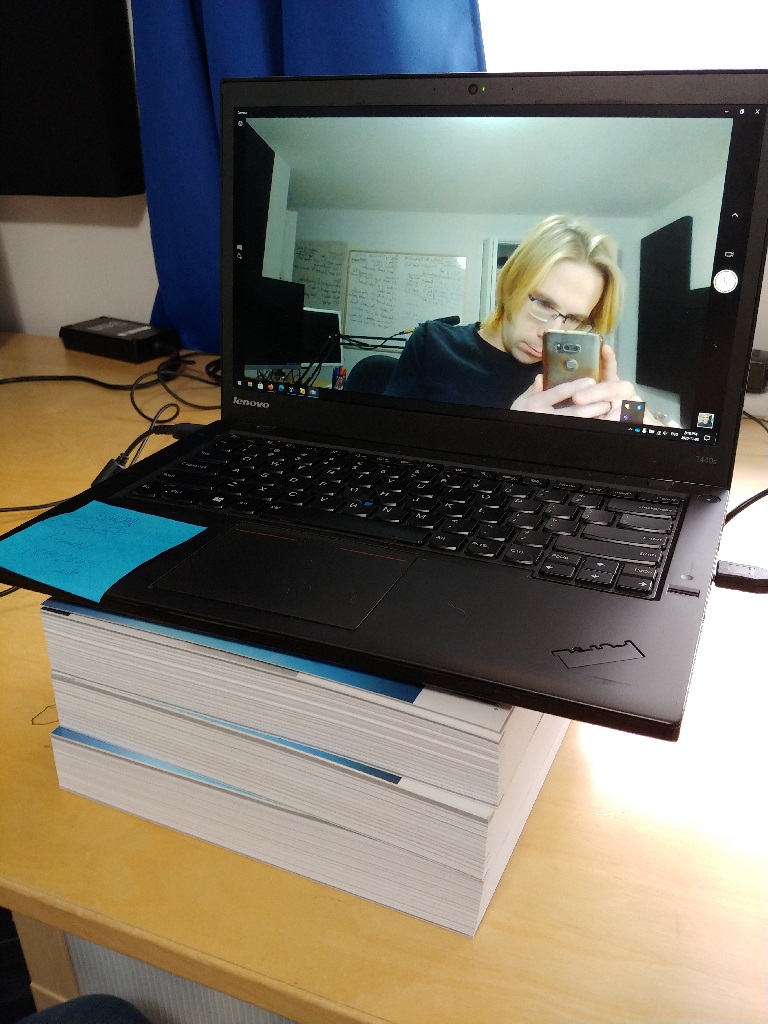 In our studio, our cameras are all mounted on tripods. If you're filming on a laptop or tablet, grab some books and prop it up. Your audience won't know, and you'll like a seasoned pro.
Take your virtual event production to the next level, effortlessly Whether you're a speaker at a virtual event, recording webinar content for yourself, or coaching your virtual event speakers, you need to look like a professional. With the right camera angle and clean, crisp audio, you'll be positioned as a credible authority on your topic.
Our clients love that we work directly with their speakers to bring out their best, no matter their experience level. If your content looks and sounds good, you (and your speakers) will gain recognition as a credible authority on your topic. That will make the difference between attendees sticking around at your event and tuning out.